So on Wednesday I hit up the mall with my old friend Mollie and had a super blast. We tried on clothes at tons of stores and didn't buy anything until we had hit all the stores we wanted, which is just so much smarter. Plus, it's fun trying to find stealthy places to stash clothes so no one finds them while you shop the other stores haha.
Anyways, I ended up getting four (I think) things from Charlotte Russe, one of which was this little denim-y crop jacket-top thing I'm wearing lol.
I decided I needed it to follow the hot denim trend going on right now and that it'd be perfect to wear over dresses! Plus it was on sale for $15. Score.
It's funny because today Dylan told me I was so stylish and that's never something I would have ever pictured myself caring about. When I was in high school I was pretty plain, just jeans and t-shirts most days and then one day something just kind of clicked in my brain and I fell in love with glitter and sparkle and sequins and fashion and style and makeup. It was strange. Sometimes I even find myself shocked that I'll like something lol, but I totally love it. I think we should all take the time to embrace these parts of our personality that we discover.
Embrace yourself!!! hehe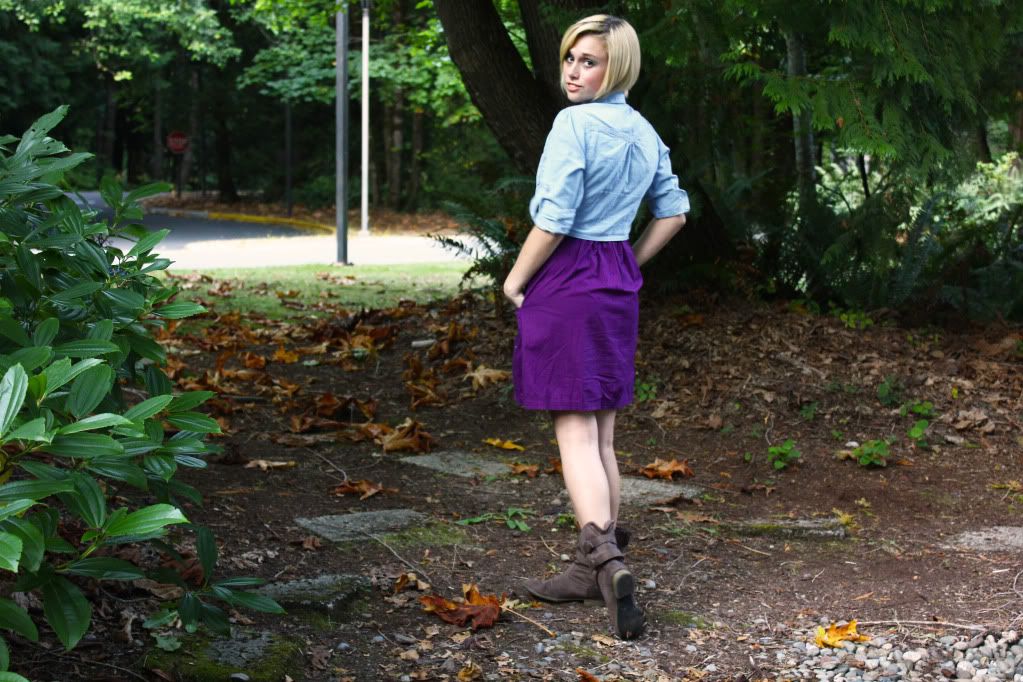 <3 Rya
Dress: American Eagle Shoes: Target Top: Charlotte Russe Necklace: American Eagle (from Dylan) Ring: Ebay