So actually this isn't from today >.>, I know, but it's only about a week old and I just got the pictures off my celly.
Maybe I should just find a new name for it instead of Outfit Of The Day...maybe Outfit Of Awhile Ago? OOAA? Haha just kidding. Anyways,
This day was great because Dylan and I were driving back from Centralia and I just picked a random spot to pull over and it was just nice and peaceful. There were lots of cows and some train tracks and a HUGE bush full of the tastiest black berries I have ever eaten! Dylan even stuck a penny on the tracks and when the train came by it totally flattened it! Which was, of course, awesome.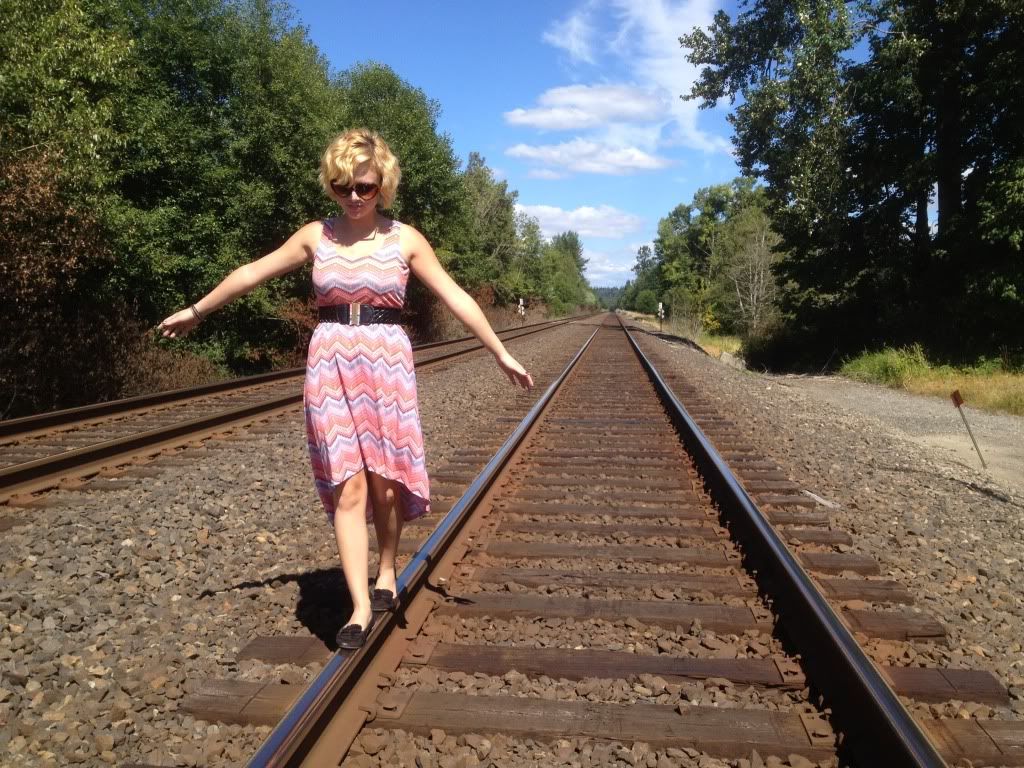 Also, we didn't have my camera with me, so all of these were taken on my iPhone.
Dress: Target
Shoes: Payless
Sunglasses: Urban Outfitters (online)
Belt...came with another dress that I got at the PX, so I have no idea what brand it is.
Rings: Feugo